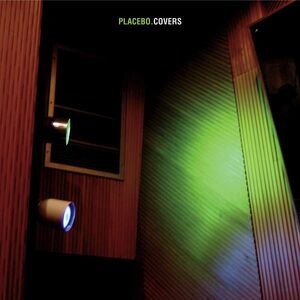 Covers
is a bonus disc for the special edition of the 2003
Placebo
album
Sleeping with Ghosts
After being used for the fourth season premiere of The O.C. the song received a lot of attention in both the U.S. and the UK, managing to get to #66 in the official UK singles chart
Tracklisting
Edit
"Running Up That Hill" (Kate Bush) – 4:57
Originally performed by Kate Bush
Recorded especially for the Covers disc released in 2003.[citation needed]
"Where Is My Mind?" (Frank Black) – 3:44
Originally performed by Pixies
Previously appeared on the "This Picture" single released in 2003, but it had an introduction by the radio presenter
"Bigmouth Strikes Again" (Johnny Marr, Stephen Morrissey) – 3:54
Originally performed by The Smiths
Previously appeared on the single to "Nancy Boy" released in 1997
"Johnny and Mary" (Robert Palmer) – 3:25
Originally performed by Robert Palmer
"20th Century Boy" (Marc Bolan) – 4:39
Originally performed by T.Rex
Previously released on the soundtrack to the film Velvet Goldmine and also as a B-side on the "You Don't Care About Us" single in 1998
"The Ballad of Melody Nelson" (Serge Gainsbourg, Jean-Claude Vannier) – 3:58
Originally performed by Serge Gainsbourg
Recorded for the Monsieur Gainsbourg Revisited compilation album released in 2005.[citation needed]
"Holocaust" (Alex Chilton) – 4:27
Originally performed by Alex Chilton
"I Feel You" (Martin Gore) – 6:26
Originally performed by Depeche Mode
Previously released on a fan club only cassette in 1999. It also appeared on the American edition of "Black Market Music" as a bonus track
"Daddy Cool" (Frank Farian, George Reyam) – 3:21
Originally performed by Boney M
"Jackie" (Sinéad O'Connor) – 2:48
Originally performed by Sinéad O'Connor
Previously appeared as a B-side on the DVD edition of the "This Picture" single in 2003