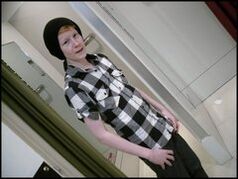 AshtrayHeart is an English Wiki project founded by David Dave Glyn on February 22nd 2010. The wiki aims to cover all things regarding the rock band Placebo. The site is maintained by it's admins and [Dav]e - The Site manager and founder. The sites name is formed off "Placebo"(the band onto wich the site valors), and "Wiki"(a type of colabrotive site).
Im a member on 2 or 3 Wiki projects, the MansonWiki and the NinWiki, both great sites, so i ventured out to create the AshtrayHeart or PlaceboWikia. I Love Placebo so much, the music, videos, everything so i wanted to dedicate this site to that that Band. I added the main pages by myself, wrote them Etc. The initial Idea was to inform, explain and to help. I wanted to give people information on the band and things related to the band thatthey didn't know, i wanted to explain song/album meanings, music video meanings and i wanted to help. My Dream for the wiki is that by let's say the end of the year it will have quizes, full discography, full tour guide, i want it to be a community. I'd say my BIGGEST dream for the wiki is that PLACEBO THEMSELVES looked at it and I got a link from placebos official site to here. The site doesn't have many users at the moment but i'm hoping that will change in the near future, we currently have a small team of admins working, User:NickSixx, User:L'enfantTerrible Me and User:KabloomyAmy.
Ths future of the site is hopefully a good one, i'm only 14 at the moment so i can't get my own domain name, but some day it will become a fully independant site. By the end of 2010 my hope will be that the site is getting good traffic, i have lots of users who contribute regulalry and help out, and that we have a full tour guide, puzzles/quizes, lots and lots of photos and much much more. I think AshtrayHeart has a good future, It has everything a good wiki needs, Good articles, dedicated admins and users, and.......most of all...................EVERYTHING PLACEBO RELATED..!